PFLA News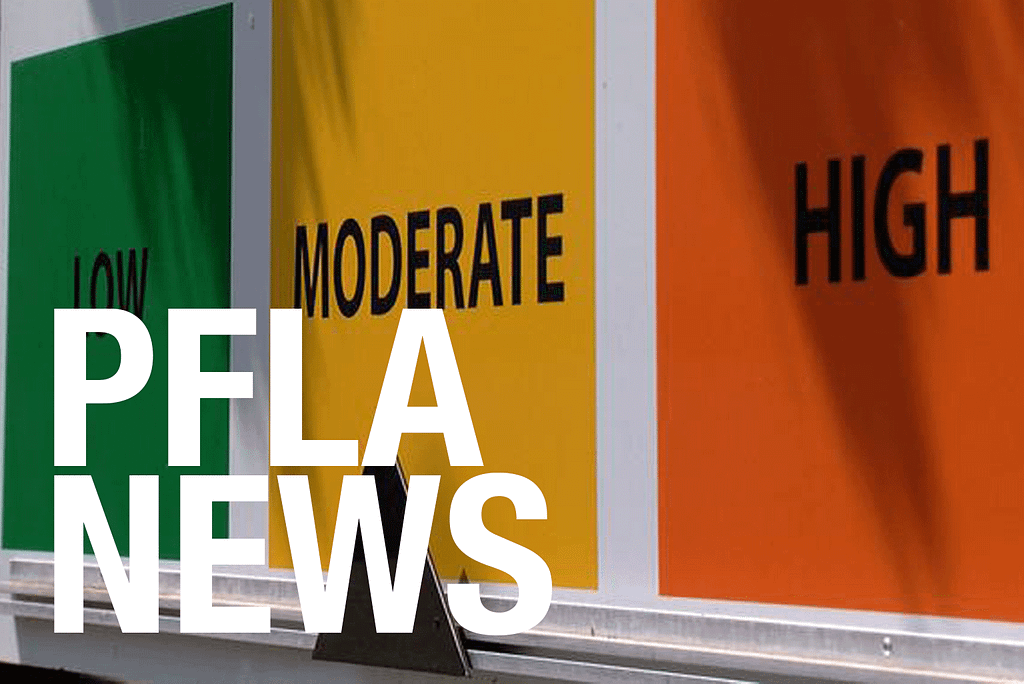 The Wildfire Danger Rating
What Does It Mean?
You'll soon be hearing reports about the fire danger rating in your area. It typically rises from low during the cooler, wet season, to high or even extreme during the summer. But what does this rating system mean?
The Wildfire Danger Rating is Canada's primary fire management decision-making aid. With it, fire managers can assess the potential for ignition, spread and burning intensity. This information is used for making fire prevention, preparedness and suppression decisions, as well as other general fire management decisions.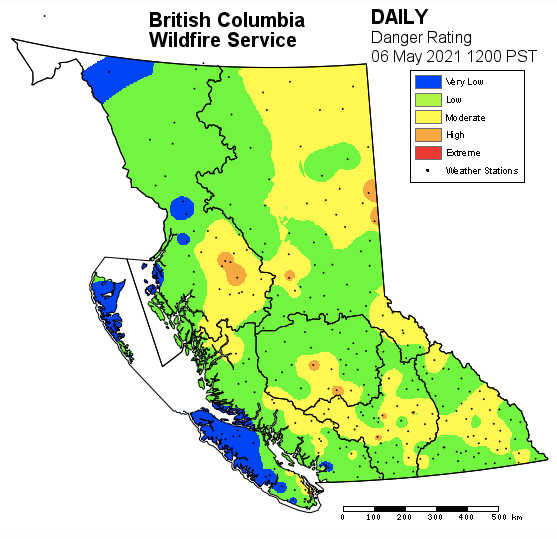 It's important to note that the Wildfire Danger Rating map is intended for general public information only. For regulated forest operations, the danger class value must be derived from weather data representative of the site on which operations are being conducted.
To calculate the Fire Danger Rating, temperature, relative humidity, precipitation, wind speed and wind direction are recorded by fully automated weather stations. This data is transmitted to BC Wildfire Service headquarters every hour from April through October, but less frequently and from fewer stations during the winter months. Data from other agencies' weather stations is also used and transferred electronically.
What the Wildfire Danger Ratings mean
Low: Fires may start easily and spread quickly but there will be minimal involvement of deeper fuel layers or larger fuels.
Moderate: Forest fuels are drying and there is an increased risk of surface fires starting. Carry out any forest activities with caution.
High: Forest fuels are very dry and the fire risk is serious. New fires may start easily, burn vigorously, and challenge fire suppression efforts. Extreme caution must be used in any forest activities. Open burning and industrial activities may be restricted.
Extreme: Extremely dry forest fuels and the fire risk is very serious. New fires will start easily, spread rapidly, and challenge fire suppression efforts. General forest activities may be restricted, including open burning, industrial activities and campfires.
For more information visit https://www2.gov.bc.ca/gov/content/safety/wildfire-status/wildfire-situation/fire-danger